The CFF International Alliance was founded  by
CFF J(Japan),  CFFP(Philippines) and CFFM(Malaysia) in 2011, and joined CFFMM(Myanmar) in 2017 for the mutual understanding and cooperation based on the declared principle;
"The caring for the Future Foundation is a partnership among nations bonded by love to take care of the welfare of the less privilaged children, giving the hope for a brighter future."

●

 

4thCFFI Conference and Concert 2017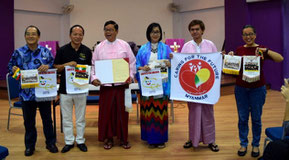 Joined to CFF International Alliance 
at 4thCFFI Conference
on Nov.23, 2017
● CFF celebrated 20th anniversary 
     on December 18, 2016.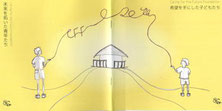 See pages of greeting from CFF representative Mr. Abe and founder
Mr. A. Futagoishi, and photo of the celebration party
(Click the above picture    or Here).